This quarterly overview highlights the contextual stress factors likely to drive new or aggravated humanitarian needs in the short to medium term in South and South-East Asia and the Pacific region.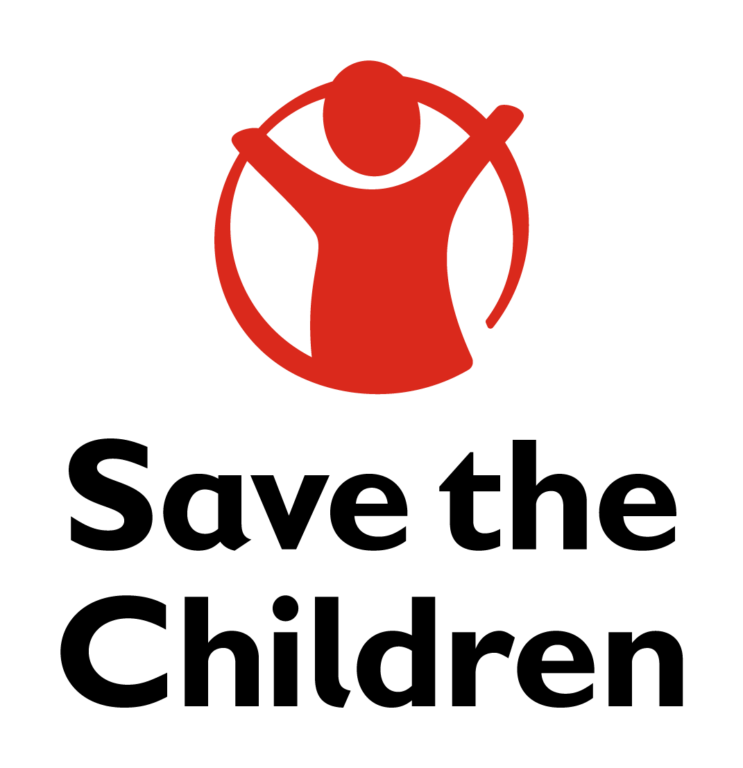 This report was prepared by Lauren Harris (Humanitarian Foresight Analyst, Centre for Humanitarian Leadership), with input from Save the Children colleagues from across the Asia Pacific regional and country offices, in particular Mu Ying Ser, Regional Humanitarian Operations Coordinator (Save the Children) and Jade Legrand, Chief Analyst, Context Analysis and Foresight Unit (Save the Children).
This full text of this report is available below, or as a PDF. Download the PDF version (3MB).
"As we move into a more uncertain future, humanitarians must 'look up and out' at the contextual stress factors likely to drive new or aggravated needs. While risk can be static, people's vulnerability and humanitarians' capacity to respond are not. This Horizon Scan will help humanitarians to better manage risk and preparedness, design more impactful programs, and make more informed policy decisions."
Archie Law, Humanitarian Director at Save the Children Australia
South and South-East Asia  
1. Conflict and Political Crisis 
Indonesia (West Papua & Papua provinces): Unprecedented in size and scope, the escalating violence and military response to protests caused high levels of displacement and need. Clashes between separatist militants and Indonesian forces forced over 16,000 to flee, with a growing list of Papuan political prisoners. Continuing violence and inadequate conditions for up to 7,000 in Wamena IDP camps anticipate further impact on need. 1

Myanmar: With an already precarious humanitarian need for over 120,000 people confined to IDP camps since 2012, intensified fighting continues between the Arakan army and the Tatmadaw in Rakhine, Chin, and Shan states – triggering mass displacement for over 32,000 – further heightens need, and hampers provision of assistance to affected populations.2

Bangladesh (Rohingya crisis): Bangladeshi government shutdowns on access to communication lines for Rohingya, along with erected wire fences and guard towers around camps to address intercommunal violence with local communities, will likely drive increased program implementation challenges, instability and security risks to staff and refugees.
Sri Lanka: Nov 2019 presidential elections brings polarizing figure, Gotabaya Rajapaksa – ex-Defence Secretary from Sri Lanka's civil war – back into politics with fears of worsening ethnic tensions will further drive further polarization, violence and instability.3
India: 200 'Foreigner Tribunals' will determine the status for nearly 2 million left off a citizenship registry in Assam state to identify undocumented migrants. Continuing Tribunals over coming months will likely see mass incarceration, risk of statelessness and prolonged detention driving new humanitarian needs. Protests against the Citizenship Amendment Act – at times violent with 25 dead – continues to incite instability.4
Afghanistan: Escalation of armed conflict, due to hindered peace efforts including failure of US-Taliban talks and presidential elections, will likely drive deterioration in humanitarian conditions, especially for the over 423,600 IDPs, humanitarian need compounded by inability to reach a significant number of people in NSAG-controlled areas.5
A regional perspective on conflict and political crisis in South and South-East Asia
Escalation of violence in West Papua, sparked cross-border migration of displaced persons into West Sepik, Sandaun Province of PNG. Inadequate humanitarian response  may drive further migration of those displaced

.

Gambia's Genocide case against Myanmar to the ICJ demonstrated nil intention from Myanmar to make substantial change for conducive returns – China-mediated meetings between Myanmar and Bangladesh, to encourage future repatriation attempts, will likely lead to increased uncertainty and instability for Rohingya on both sides of the border in coming weeks

.

For India's 200 million Muslims and other minorities, what is happening now in Assam – with no indication of where these stateless people would go – risks illegal mass population movement and likely drive new humanitarian need for those declared stateless and displaced. 6
2. Climate-related shocks in South and South-East Asia 
The Philippines: Still reeling from the fifth powerful earthquake to pound Mindanao since October 2019, Typhoon Phanfone made landfall in late December 2019 affecting communication lines and exacerbating displacement, where continued risk of landslides and flooding will likely drive increase of needs.
Indonesia: A total 268 locations in the Greater Jakarta area affected by severe flooding and landslides in early January displacing over 30,200, with access issues, poor infrastructure and power outages hampering response. Floods drive risk to water-borne disease outbreaks, with floods expected to exacerbate affected populations and need.7
Vietnam and Thailand: Drought and salt water intrusion to the Mekong Delta may compromise crop production and food security over coming weeks in Vietnam, along with anticipated freshwater shortages leading to reduction in rice production.8  Thailand's dry season began in November and usually lasts through April, but this year authorities said it could last till June and drought has been declared in 14 provinces.
Bangladesh: Cold waves in northern Bangladesh; tropical cyclones in coastal areas and severe air pollution in Dhaka capital increase fragility risks for communities, especially populations that contend with the major challenges of poverty and inequalities. 
 A regional perspective on climate shocks in South and South-East Asia
In the Northwestern Pacific typhoon's form year-round, compounded by frequency and intensity of weather patterns due to climate change. While The Philippines receives the brunt, other countries including Taiwan, Japan and the Korean peninsula may be affected by same risk.

Significantly low Mekong River levels sees countries in the lower Mekong Basin bracing for potentially severe drought, likely to

adversely impact agricultural and crop production

. Concerns with impact this may have on rice crop production have already led to rises in regional rice export prices.

9
3. Health Shocks in South and South-East Asia 
Coronavirus spread in Asia: The death-toll has now surpassed the death toll rate of the 2003 severe acute respiratory syndrome (SARS) outbreak, with 492 deaths, and at least 24,554 cases confirmed by WHO as of 5 February. With dozens of cases confirmed around the world, majority in the Asian region including Hong Kong (14), Thailand (19), Vietnam (8), Malaysia (8), The Philippines (2), Singapore (18), Japan (20), South Korea (15), and Australia (12).
Dengue & Polio outbreaks in Asian region: Most countries across the region are reporting significant spikes in the number of detected dengue cases. Among the highest, Philippines (371,717), Vietnam (200,000) and Thailand (136,000). Overwhelming numbers of outbreak will further strain countries preparedness and capacity to respond.10
Afghanistan: Continuation of conflict, high morbidity of acute respiratory infection and limited access to health facilities in winter, especially in hard to reach districts – in conjunction with a non-diverse diet – is expected to have negative impacts on malnutrition during the winter months, interrupting delivery of life-saving assistance.11
A regional perspective on health shocks in South and South-East Asia 
 High cross-border movement in the region heightens risk of intensified transmission of coronavirus, with measures ramping up to attempt to contain the epidemic including airlines suspending or scaling back flights direct to China. The main driver of transmission, based on currently available data, is symptomatic cases. If increased transmission continues, countries in the region experiencing or already responding to other health (i.e. measles, dengue), climate and/or conflict related shocks will likely overwhelm countries capacity to respond.12
4. Funding and Accessibility Challenges to Responses in South and South-East Asia 
Rohingya Crisis Joint Response Plan 2020 looks set to be underfunded noting end of 2019 JRP 32.7% funding gaps and stagnation of donor community

Current Afghanistan data informing the HRP is likely not an accurate representation of exacerbated need and vulnerabilities across the country, while still only 74% funded

Entry restrictions for international aid agencies, hampered by intensified conflict, access continues to be problematic for populations in need in Myanmar

Weakening political stability, and continuing offensives, significantly impact already constrained humanitarian access for Afghanistan unlikely to improve particularly for contested territory and

drought-affected provinces
---
Pacific Region 
1. Political Tensions in the Pacific region
The Solomon Islands: The public are still grappling with switching diplomatic recognition from Taiwan to China, following the same move from Kiribati, revealing local perceptions of changing geopolitics in the region. There may be further tensions brewing due to local frustrations following the switch, including lack of proper distribution of resources and services, which may aggravate response and recovery should devastating TC occur.
China's aid to Pacific Island Countries: While PICs continue to contend with the major challenges of inequalities, limited access to quality health care and some of the highest malnutrition rates in the world, geopolitical shifts in terms of China's increased aid grants and humanitarian assistance to PICs intensifies strategic competition between traditional donors states, shifting narratives of aid delivery. As increased risk of disaster during TC season looms, where vulnerable populations and critical infrastructures are exposed to climate-related hazards of increasing intensities, these strains may hamper effective aid delivery. 13
A regional perspective on political tensions in the Pacific 
Development cooperation is becoming a new area of strategic competition as traditional donors, such as the United States, Australia and New Zealand, have pledged to increase aid spending in the Pacific region in response to China's growing presence.

China's growing influence may provide impetus for PICs to preference requests for humanitarian assistance from China, over other traditional donor states.
2. Climate-related disaster in the Pacific
Tropical Cyclone season: For the tropical cyclone season, 9 to 12 TCs have been indicated to occur. While TC activity expected close to normal for the coming season, increased TC activity expected for several islands including Samoa, American Samoa, Tonga, Niue the southern Cook Islands, and especially near the Austral Islands, especially during late February to April. Significant rainfall, extreme winds, hazardous marine conditions and coastal damage will potentially impact agriculture, water shortages, health, infrastructure, fisheries, utilities and transport.14
Fiji: TC Sarai battered the South Pacific nation with strong wind and heavy rain more than 2,500 people displaced and moved to 70 evacuation centres, has further exacerbated fragility risks for some of the islands still recovering from TC Winston, prolonging recovery. Climate change continues to exacerbate fragility risk for those living in low lying areas that experience flash flooding more frequently with inundation from high tides, where communities lack the resources to relocate/adapt effectively to recover. Government efforts are also limited in supporting vulnerable communities due to funding constraints.15
3. Health Shocks in the Pacific
Samoa: Since the measles outbreak, with 83 deaths – most of them children under four, Samoa saw more than 5697 cases of measles recorded, with the Government of Samoa ending the state of emergency as of 30 December 2019. While the outbreak is declining, 30 new cases reported between December 30, 2019 and January 5, 2020. The outbreak rapidly deteriorated, and  prompted weeks of government shutdown and closing of schools, impacting education, will likely drive fragility risks as the country enters recovery phase from the outbreak. Numbers overwhelmed government response, with WHO, UNICEF and other aid agencies supporting to rapidly control the situation. 16
Measles outbreak in the Pacific: PICs are facing measles outbreaks including Fiji, American Samoa, Samoa, and Tonga. While cases are declining, there is ongoing virus circulation – For Tonga, as of 9 January 2020, 630 confirmed or suspected cases for a population of 105,000 with ongoing transmission between Islands. American Samoa continues to restrict entry at its borders via Samoa and Tonga. Following these outbreaks from end 2019, PNG (3) and Kiribati (3) have also confirmed measles cases. Prolonged closing of public schools and large gatherings banned have disrupted delivery of education and social services.
Dengue outbreak in the Pacific: The Marshall Islands, Wallis and Futuna and French Polynesia have confirmed recent cases of Dengue. For the Marshall Islands the country has been battling outbreaks of dengue fever and influenza, overloading medical facilities. With 1735 suspected or confirmed cases since outbreak as of January 2020, the government declared a national state of health emergency.
A regional perspectives on Health Shocks in the Pacific
Most recent measles outbreaks fuelled by low immunization coverage due to gaps in routine immunization programs. Population movement is a large factor in the spread of measles and demonstrated through the imported cases in multiple countries across the region. Many PICs have very high internal mobility which likely contributed to the spread. PICs are also a popular tourist destination, the number of travellers is expected to increase risk of spread in region. A resurgence of measles cases has been seen in all WHO Regions since 2017; a decrease in vaccination rates due to persistent disinformation about the safety of vaccines, combined with international travel, has sent measles rates on the rise, with increased risk of outbreaks in countries where the disease had been thought eliminated. 17
4. Funding and accessibility challenges to responses in the Pacific
China's approach to humanitarian aid favours a bilateral government-to-government approach and has

limited engagement with civil society in recipient countries

. Should a climate-related disaster occur, China's significant increase in aid and humanitarian assistance funding to PICs may well affect aid implementation and issues related to coordination challenges, likely hampering humanitarian response efforts.

Higher risk of natural disaster during TC season, is exacerbated by worsening impacts of climate change limits NGOs' ability to access remotely disaster-affected communities in need.

Following disaster from natural hazard18 will likely see heightened challenges of accessibility given the fact that nearly

20% of the population living in PICs

– some 1.78 million persons – are living with some form of disability, particularly for evacuation, access to information and WASH facilities and mobility.
---
Notes and references
Papuan provinces have seen continued trends of violence, instability and displacement due to separatist and communal violence, with up to 37,000 people displaced sine December 2018. The protests mainly involved Papuan high school students, with most recent protests sparked by 43 students accused of desecrating the national flag. Clashes between separatist militants and Indonesian forces forced over 16,000 to flee the most recent violence. As many as 7,000 are living in IDP villages, with extremely poor conditions in Wamena, humanitarian response is constrained by limited access and information. Protection and access to public services are concerns, and displaced children have educational needs as schools damaged.
Rohingyas, particularly in Rakhine State, continue to experience systematic discriminatory policies and institutionalised segregation, subject to severe movement constraints. Access was already problematic for aid agencies to adequately meet humanitarian needs of affected populations in Myanmar, particularly to deliver assistance to the more than 120,000 people confined to displacement sites since 2012 where access to basic services including healthcare and quality education, are severely restricted. The continued violence further compounds aid agencies ability to deliver humanitarian assistance to meet the needs of previously affected IDPs, as well as those newly affected/displaced in conflict areas.
New parliamentary elections are due to be held in 2020, and could be as early as March –, when the Rajapaksa's may well secure enough seats to rewrite the constitution. Under the 19th amendment to Sri Lanka's constitution, the current parliament can only be dissolved by the new president after March 2020 or 4.5 years after its first sitting in September 2015.
The Indian government has faced weeks of acrimonious and, at times, violent protests against the Citizenship Amendment Act, which was passed by Modi's government in December 2019. The new law eases the path for non-Muslim minorities from the neighbouring Muslim-majority nations of Afghanistan, Bangladesh and Pakistan to gain Indian citizenship, but does not include those of Muslim faith. This comes in the wake of the government's plan to publish a nationwide register of citizens that it says will identify illegal immigrants as evidenced in Assam state.
Hostilities between government forces and NSAGs have resulted in high increase of civilian casualties. Military offences in contested territory leading to displacements continues to disrupt access to services, limiting populations' freedom of movement, and constraining humanitarian operations. Humanitarian situation is expected to deteriorate in the coming months as a result of NSAG controlled territories if a political deal is not reached between conflict parties. The Taliban's ruling council recently agreed to a temporary 10 day ceasefire in Afghanistan, providing a window in which a peace agreement with the United States could be signed. Further compounding need, a 2018 severe drought triggered additional internal displacement, decreased livelihood opportunities and exacerbated food insecurity, impacting over 35% of the population. The humanitarian response is direly underfunded at 43%, with funding urgently needed especially to support populations in need weathering the winter period.
The rate of hate crimes against Muslims has increased exponentially, and the government unilaterally dismantled the statehood of India's only Muslim-majority state, Jammu and Kashmir. Local leaders were put in jail, the internet was cut off, and the military put in charge.  End 2019 saw India pass controversial Citizenship Amendment Bill, framed as a path to citizenship for migrants who belong to several South Asian religions but pointedly excludes Islam, the faith practiced by 200 million Indian citizens.
The Indonesian Meteorology, Climatology and Geophysics Agency recorded rainfall intensity on 31 December 2019 at 377 millimeters per day, higher when compared to previous massive flooding in 2007 with high rainfall intensity due to several factors, including occurrence of a monsoon.
According to the Vietnam Disaster Management Authorities the Mekong Delta and Central Highlands regions have been facing abnormal weather that could be attributed to climate change. Retention of water by dams in upstream areas is also seen as contributing to record-low water levels, with the Mekong Delta facing a serious drought and salt water intrusion. 120,000 households expected to be short of freshwater, government communicating to local levels and people to reserve water, change livelihood to be more adaptable and reduce rice production.
The transboundary river basins of South and South-East Asia, fueled by climate change, is where poverty and food insecurity are compounded with exposure to intensifying floods that alternate with prolonged droughts. Asia-Pacific Disaster Report 2019 reported that annual economic losses in Asia and the Pacific more than quadruple when slow-onset disasters, most notably drought, are added to the region's disaster risk landscape. The average annual loss for the region is US$675 billion, of which 60 percent, is drought-related agricultural losses with loss highest in Cambodia, Myanmar, Laos, Vietnam, and The Philippines. The Mekong River levels in June and July 2019 significantly fell compared to previous years, along with insufficient rainfall during the wet season – prolonging the dry season – raises concern of exacerbated drought and saline intrusion for the entire Mekong Delta over the 2020 dry season, and consequently food security and water shortages.
2019 saw dengue fever ravage the Asian region. In addition to the largest hit The Philippines, Vietnam and Thailand many other countries in the region including Malaysia (115 286), Sri Lanka (72 085), Pakistan (47,120), Cambodia (62 938) and Laos (33 728) experienced significant cases of dengue outbreak, seeing dramatic increases to previous years in terms of prevalence and deaths. Bangladesh experienced the worst outbreak in the countries history (98, 779, and Nepal saw disease was found in 56 out of 77 districts, never facing such a large local outbreak in the highlands. The frequency of dengue outbreaks has grown dramatically around the world and is currently the fastest spreading mosquito-borne viral disease in the world. Known to exist in only 9 countries in the 1970s, dengue is now endemic in 128 countries. This trend drives risk for vulnerable states who may be overwhelmed by inability to respond. Re-emergence of polio in Malaysia and The Philippines – declared polio-free for up to two decades – adds to risk for countries already battling dengue outbreaks.
Of particular risk for Afghanistan, as bordering Pakistan sees cross-border movement of over 2,000 per day, coupled with intensified conflict, will hamper humanitarian response efforts.
The WHO declared the coronavirus outbreak a global public health emergency as of 30 January. The virus – originating in the Wuhan city of China, now under strict quarantine – has spread to 23 countries around the globe. WHO are responding to the epidemic, in which a "2019-nCoV kit", similar to prepared treatment kits used for outbreaks of other high threat pathogens such as Ebola are being assembled and distributed as a priority. In the coming days, costing and procurement for the response will aid in global strategic response planning and financing. In response to containing the virus, WHO have also developed a protocol for the investigation of early cases designed to gain an early understanding of the key clinical, epidemiological and virological characteristics of the first cases detected, set up a global supply chain system and a coordination mechanism between responders and suppliers to ensure access to essential commodities for countries/populations most in need. Further, growing US-China trade conflict, the impact of travel bans (notably for the aid industry that still relies a lot on travel), possible shifts in public health regulations, growing potential economic impact of the virus, and cause (or accusations of causing) panic will likely hamper response.
Currently, eight of the 14 Pacific states are China's diplomatic partners, and was the second largest donor in the Pacific between 2011 and 2018, both in terms of committed aid (US$5.88 billion) and spent aid (US$1.26 billion). China has been one of the top five humanitarian aid providers among non-OECD Development Assistance Committee countries for the last two decades. As China is expanding its foreign aid programs and humanitarian aid, sparing no efforts in promoting its Belt and Road Initiative, its influence with PICs, will most likely grow alongside these efforts.
The TC season runs from November 1, 2019 to April 30, 2020. TCs are (UN) categorised in strength from 1 to 5, with 5 being the most intense. For the coming season, about four storms are anticipated to reach at least Category 3 strength, with mean wind speeds of at least 118 km/h winds, and four severe cyclones reaching Category 3 or higher might occur anywhere across the region. TC outlooks cannot indicate the locations, likely number of coastal crossings, or cyclone intensity, although long term-trends indicate a general increase in intensity.
Considering factors that drive humanitarian needs, economic growth is stagnating and has implications on people's resilience against sudden shocks for example the impact of disasters from natural hazards.   
The Pacific is one of the most disaster-prone regions in the world, due to climate change the region is witnessing intense fluctuations in weather patterns, such as changing temperatures and precipitation patterns, intense storms and rising sea levels – as seen in the increased seismic activity of the Ambae volcano in Vanuatu (March 2018), TC Winston in Fiji, TC Gita in Tonga – which affected more than 80% of the country's total population – and PNG's 7.5 magnitude earthquake affecting more than half a million people leaving more than 1,400 people displaced in May 2018. Should a devastating disaster occur during TC season the situation is particularly precarious for vulnerable communities already affected, and recovering from, preceding disasters. A person in Pacific Small Islands Developing States (SIDS) is found to be three to five times more at risk than those in other parts of the region. Women in the Pacific are already subject to higher levels of SGBV, with increased risk of escalation during climate-related disasters. After two tropical cyclones in Vanuatu in 2011, a 300% increase in new domestic violence cases was reported. The health effects of violence include immediate injuries, gastrointestinal and eating disorders, and mental health problems such as anxiety, depression, and post-traumatic stress disorder.
Low preparedness levels for vaccine coverage were at a worrying 31 percent when measles took hold. The outbreaks were fueled by an anti-vaccination movement that has been festering over the past couple of years, as well as major health system failures in many PICs to deliver vaccination programs. There are currently no travel restrictions or vaccination requirement for those travelling to Samoa. Additionally, proof of MMR vaccination is not currently required for Samoans travelling to Australia, New Zealand, or the United States. Only travelers to American Samoa are required to provide proof of vaccination for MMR.
UNICEF and WHO working with affected countries, and with the governments of Vanuatu, Solomon Islands, Kiribati, Cook Islands, Niue and the Federated States of Micronesia conducting measles immunization campaigns and developing preparedness plans to mitigate against further risk of outbreak.
Hazards are natural events, occurring more or less frequently and of a greater or lesser magnitude, but disasters are due to risk-blind development. What makes hazards become disasters depends primarily on the way societies develop, build and construct. How well we assess these risks, the extent to which we inform ourselves of what could happen, and the measures taken to reduce those risks, determines the extent to which that hazard becomes a disaster.
Downloads
Asia Pacific Horizon Scan 2020 Q1

This PDF presents the contents of this page in table format.