Leadership is built on a strong foundation of lived experience and self-awareness. However, often we don't get the opportunity to reflect on our own leadership, particularly for humanitarians who spend much of their time responding to crises.
While many leadership courses focus on leadership theory, most don't provide students the simulated experience to test the application of those skills while navigating a complex crisis response scenario.
This is why the Centre for Humanitarian Leadership is unique from other organisations that provide training or courses on leadership.
Many of our courses feature some aspect of practical, experience-based learning to immerse you in the reality of working in humanitarian crises, and our extensive network of humanitarian partners also assist our students in accessing opportunities to make industry connections.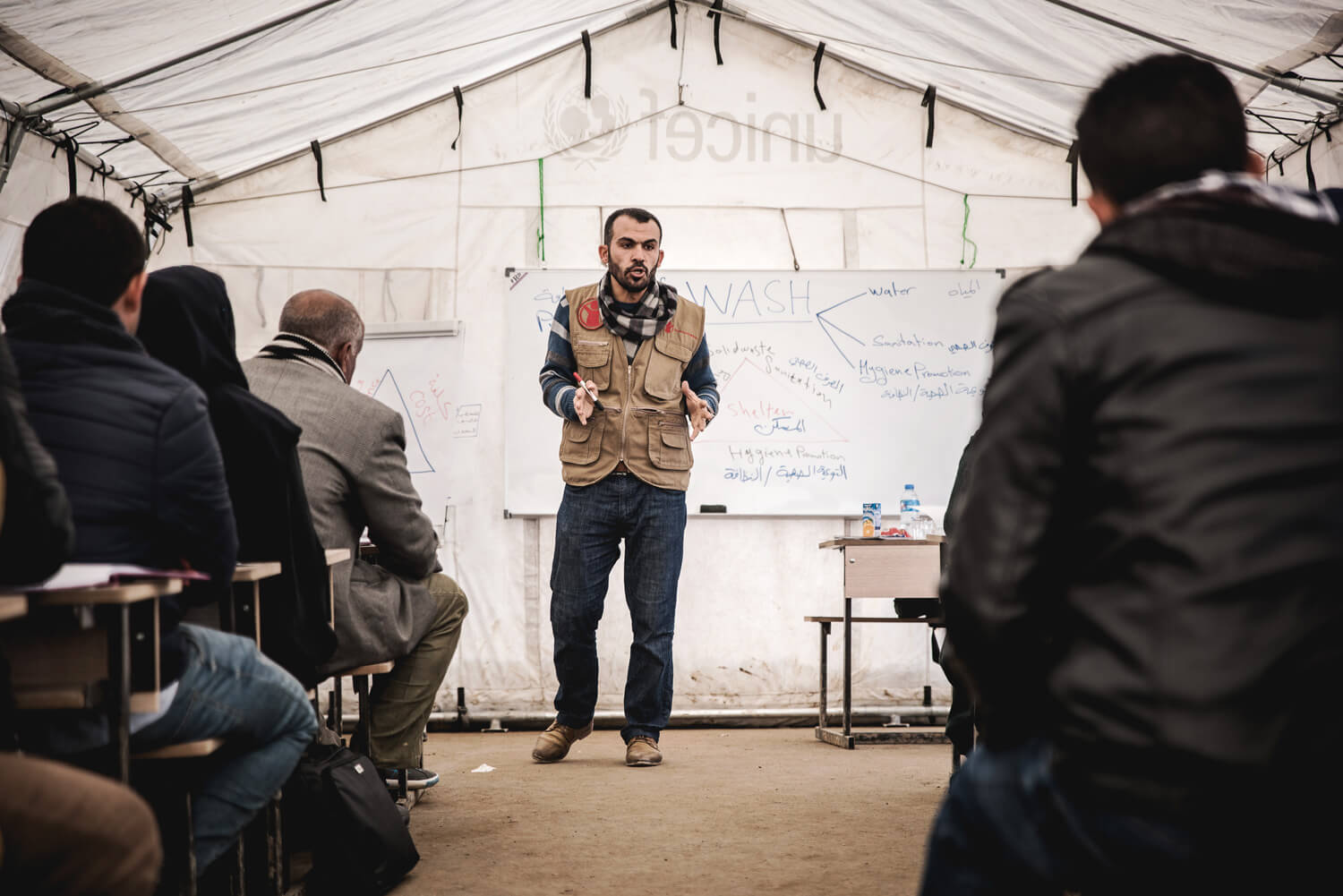 Challenge yourself to lead in the closest thing to crisis response.
The Centre for Humanitarian Leadership uses a variety of innovative simulation-based learning experiences to ensure students can access 'in the field' practical experience, while experimenting with concepts taught throughout the course. The design of these simulations is informed and delivered by experienced practitioners with many years of experience in humanitarian response.
Simulations play a key role in developing practical leadership skills. It's testing your new skills in as close to reality as possible. From natural disasters and crisis events themselves, to conflicting priorities and ethical dilemmas, as well as dealing with political and social challenges, the simulations consider the wide range of complexity involved in a high-stakes humanitarian response.
The simulated experiences are exceptional: the dynamics are so real. I really felt in certain moments as though I was living a realistic experience that is faithful to those I've had in the field. Alumni of the Graduate Certificate for Humanitarian Leadership (formerly Humanitarian Leadership Program).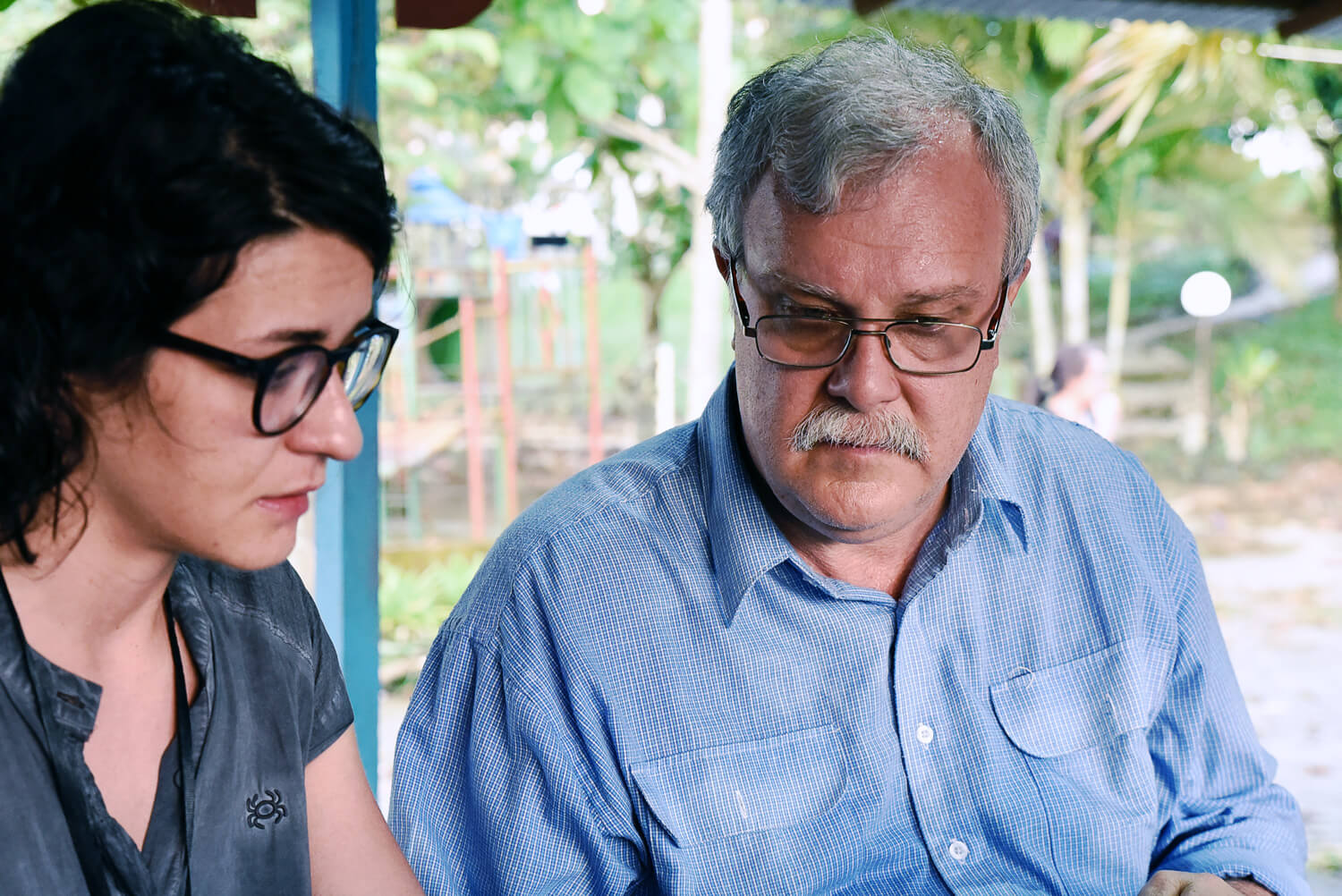 An intensive educational experience where you learn about yourself.
Each simulation is an opportunity for students to understand how they respond to crisis, complexity, and chaos.
The simulations provide experience of working alongside team members and key stakeholders in a highly pressured environment. You must consider, learn, decide, and respond in real-time, with sweat on your back and dirt under your feet.
Each student will learn what drives them to succeed, and how to best function in a variety of challenging scenarios. Even highly experienced humanitarian practitioners have reported uncovering new perspectives of their leadership style and capabilities.
We prepare each student on the principle of 'being the best version of yourself, but with skill.'
"There are practical details that put your theoretical experiences to the test. I've been working in the sector for over 12 years, but you grow your knowledge in a holistic sense. You establish a practical, historical, and theoretical understanding of the humanitarian sector and how it all fits together." Alumni of the Graduate Certificate for Humanitarian Leadership (formerly Humanitarian Leadership Program).

Coaching, sharing, and collaborating across a global network.
The collaborative environment and sharing between students and faculty is a valuable element of the experience.
Students, teaching faculty and coaches come from a variety of humanitarian organisations from around the world—the incidental learning experiences and relationships are invaluable. We will work with you on identifying and approaching a mentor, and our hope is that this becomes a relationship you can carry forward into the future.
It's equally a learning and a sharing process. There's a truly global focus. In my experience, 17 different nationalities were represented in the one room. You access different perspectives from a variety of parties from around the sector, be they NGOs, government agencies, for-profits. They're all there, learning together and from each other. Alumni of the Graduate Certificate for Humanitarian Leadership (formerly Humanitarian Leadership Program).
To date, the Centre for Humanitarian Leadership's intensive learning simulations have transformed and up-skilled graduates from a truly global community of over 50 countries, representing a range of humanitarian organisations including:
Australian Government (DFAT)
Childfund
International Committee of the Red Cross
Medecin Sans Frontiers
National Disaster Management Organisation
Oxfam
PLAN International
Red Cross/Crescent National Society
Save The Children
UNHCR
United States Government – OFDA
UNOCHA
WFP
WHO
World Vision